Our Valuable Team Members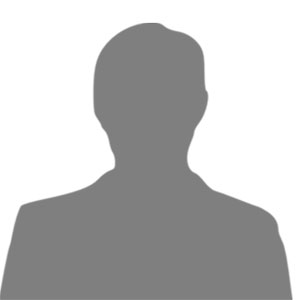 Lou is a qualified Chartered Accountant obtaining the chartered status in 1976 after completing his accounting degree at RMIT in 1973.
Lou has a vast amount of experience, starting in 1972 with Ernst & Whinney now Ernst & Young which includes international experience in New York.
Lou is our qualified and registered company auditor specialising in real estate, solicitors, trust accounts, superannuation fund audits,as well as medium sized businesses and clubs.
Lou has a wide range of experience in auditing taxation and business services and was heavily involved in the negotiation of contracts awarded to private bus industry operators.
Dale completed his accounting degree in November 1978 majoring in accounting at RMIT.
As a Fellow of the Institute of Public Accountants (FIPA) and registered tax agent Dale has been in public practice for a period of 30 years, has a wealth of experience in Public Accounting and a diverse client base.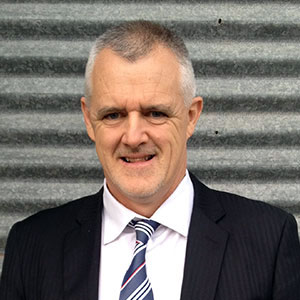 Tony completed his accounting degree in 1986 majoring in Accounting at RMIT.
Tony as a Certified Practicing Accountant (CPA) and registered tax agent has been in public practice for 20 years and has extensive experience servicing the needs of a diverse range of clients.

Marisa has a Bachelor of Business from Deakin University, and is a Certified Practising Accountant with almost 20 years experience in accounting, taxation and business consulting area.
Marisa provides taxation and business advisory services to private companies and small to mid size businesses and individuals , she can advise on a wide variety of Income Tax, Capital Gains Tax, Fringe Benefits Tax , GST issues and Business Structures.
Michael commenced his accounting career in December 2001, as a 17 year old straight out of high school. He completed a bachelor of business degree at the end of 2004 where he majored in both Accounting and Economics/Finance at Swinburne University, Lilydale.
Michael also successfully completed the CPA program in 2009. Michael excels in the use of most accounting programs such as Solution 6, MYOB, Quickbooks, Cashflow Manager and various others. However his skills are not just confined to the accounting side of the business, as he also has experience in other areas such as payroll, and billings.
Jenny has been with the firm or its predecessor TF Henderson & Associates Pty Ltd since 1978. She started as an assistant bookkeeper and is now a very experienced accountant with nearly thirty years of practical experience. Jenny has a vast knowledge of taxation and is experienced in implementing large accounting packages specifically designed for the medium to large organisations.
Jenny has a wide experience in the transport and bus industry.
Mitchell is one of our junior accountants who has completed his Bachelor's Degree in Commerce and is currently completing his CPA program. He began working for the company part-time while completing his Bachelor's Degree, majoring in Accounting and successfully graduated in 2011. Having now worked for the company full-time for 2 years, he has since gained further experience with clients and on the job training which makes him a viable asset to the company.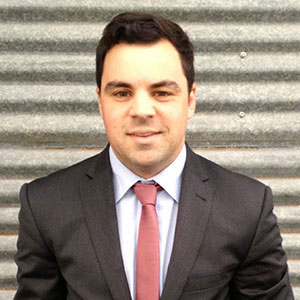 Mark came on board back in 2013 and now works as one of our junior accountants. He also completed his Bachelor's Degree in Commerce, with dual majors in Accounting and Finance back in 2010. He is currently also completing his CPA program with the full support of our company. He may have only been with the company a little while, but is already exceling in his work and is a great asset to the accounting team.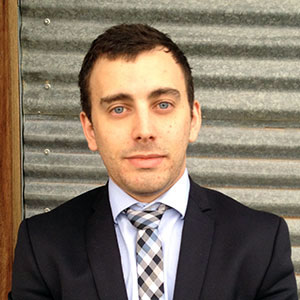 Lee is our third junior accountant and he has been working for Henderson & Varalla full-time since 2011. Having also completed his Bachelor's Degree in Commerce, majoring in Accounting he is also a major asset to the accounting team and has gained the most on-the-job experience to date. Lee excels at all he does and is a vital team member, specifically in relation to large corporate clients and has currently been assisting with audits.
Garry is one of our senior accountants who work's part-time in the office and part-time looking after our client's offsite. He has a Bachelor's degree in Business and majored in Accounting. Although he is highly proficient in preparing and lodging annual reports and financials, for the majority of our clients, he focuses more his bookkeeping skills and expertise.
Our company has a wide range of experience in the accounting profession and is largely supported by a very competent and efficient administrative team that can handle most of our client queries with minimal fuss.
Tracey is the face of the business that greets you on arrival and is the first point of call when you contact us. If she cannot help you she will refer you onto the person who can. She is also in charge of payroll and maintaining the office's general appearance and day to day processes.
Jemell is the personal assistant to the accountants and conducts registrations/applications on their behalf. She deals with all ATO account correspondence and liaises with the clients and the tax office regarding any account issues.
Julie is one of our most loyal employees who has been with Henderson & Varalla for nearly 25 years. She provides bookkeeping expertise and can assist you with the preparation and lodgement of Business Activity Statements. She also has vast knowledge and expertise in Cashflow Manager and can also provide assistance with any taxation office matters.
Venessa also provides bookkeeping expertise and can assist you with the preparation and lodgement of Business Activity Statements using MYOB, QuickBooks, Cashflow and Xero. She also frequently makes home visits for any clients who require bookwork training in MYOB, QuickBooks, Cashflow or Xero. Having been with the company for 7 years, she is now currently finalising her studies to become a professional BAS Agent.
Greg is our ASIC administrator within the office and he can assist with any queries relating to your company's corporate files as well as any changes required to company members & shares.
Noelene looks after the taxation return lodgments and accounts and can assist you with any of Henderson & Varalla's internal client account enquiries.
Denise supports the administration team through filing, archiving and updating our client information and database as well as providing assistance with the daily phone calls and other reception duties.